Back to main Blog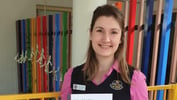 Monique Searle
When the RTO I was studying my Diploma of Early Childhood Education and Care through had notified me that they were no longer able to deliver the course, I considered dropping out of the course all together until I stumbled across Venture Education.

Moving across to Venture was a fast and straightforward process. The Venture team were very understanding and supportive throughout the whole process. They worked closely with my workplace management team to ensure consistency and a high level of the Diploma course delivery. Venture also supported me to sign up to an apprenticeship with my existing workplace. Shortly after becoming a Venture student, I was taken through an induction process where the online access systems were explained and made easily accessible.
Testimonial continues after photograph of Monique holding her Diploma.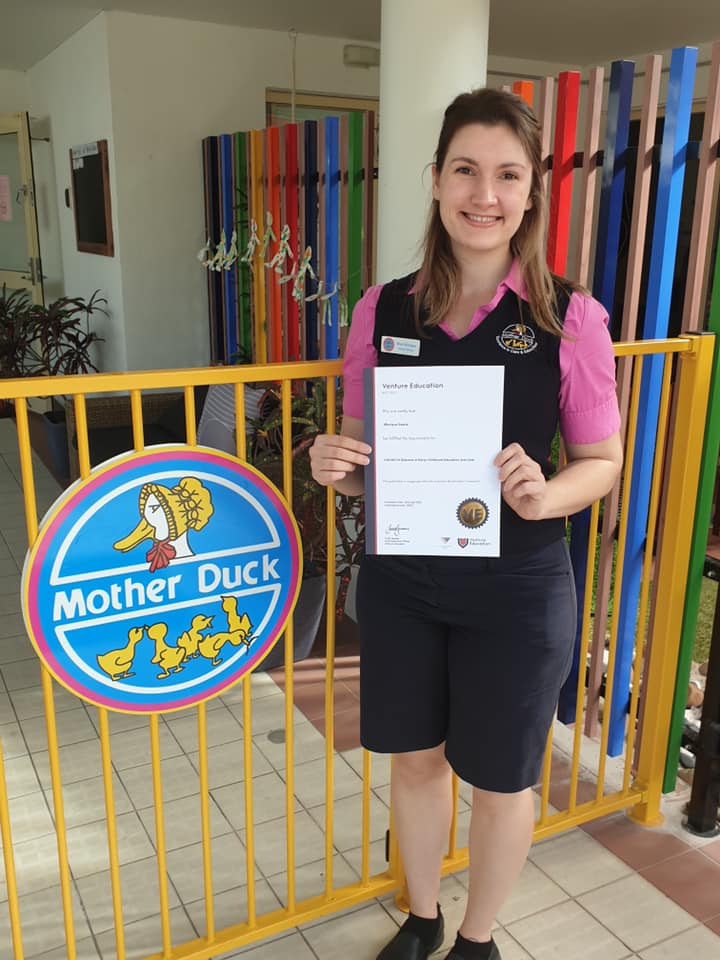 I appreciated how the units were broken into clusters. The cluster system supported me to set my own goals of completion dates and made the units less intimidating. I also enjoyed how the whole Diploma and suggested reading materials were accessible online, which minimised paper usage and was easier to access and track.

My motivating assessor was extremely committed to her role in supporting me to complete my Diploma. My Trainer would visit me in my workplace each month and was available over phone or email whenever I became stuck. She would also celebrate my mini successes and made me feel proud of my achievements. The time and genuine effort Venture Education provide to their students is second to none.

My colleagues recognised my improvements throughout my course, and I continue to apply my knowledge gained from studying with Venture in my current role as an Early Childhood Educator.

I want to thank Venture for the amazing opportunities and ongoing support that they have provided me throughout my journey.

Kind regards,
Monique